Sailing Courses
Whether it's your first time on a boat or you have miles of water under your keel, when it comes to sailing there's always more to learn.
US Sailing Certified Instructors
3:1 Average student to instructor ratio*
All abilities - no boating experience necessary
*For most Learn to Sail courses. Cruising courses may have a a 4:1 or 5:1 ratio
Just Getting Started?
You're in the right place! We offer a wide range of courses, led by expert US Sailing certified instructors. Our classes are extremely hands-on and are kept small (usually no more than three students in the boat with an instructor) for a highly individualized learning experience. While our group classes are geared towards adults (18+), we are more than happy to set up private lessons for families or individuals of any age and experience level.
This is the best way to learn the basics and then sail at Courageous as a member once you're ready to sail on your own. All Learn to Sail courses are taught in Rhodes 19's and are suitable for most ages and abilities. The goal of the class is to get you on the water with a red flag rating to practice the skills you have learned.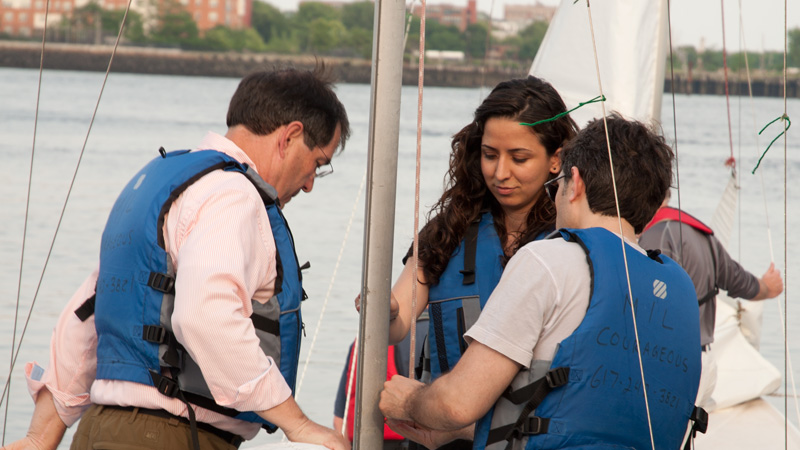 Intermediate and Advanced Courses
Once you know the basics, you may be looking to increase your skills or learn about larger vessels. Courageous offers courses than can satisfy a whole range of interests on an easy to sail and adaptable J80. Whether you want to take a few more friends out to the Harbor Islands or you want to finally give the asymmetrical spinnaker a try, our courses will provide all the tools and confidence you might need to achieve those sailing goals.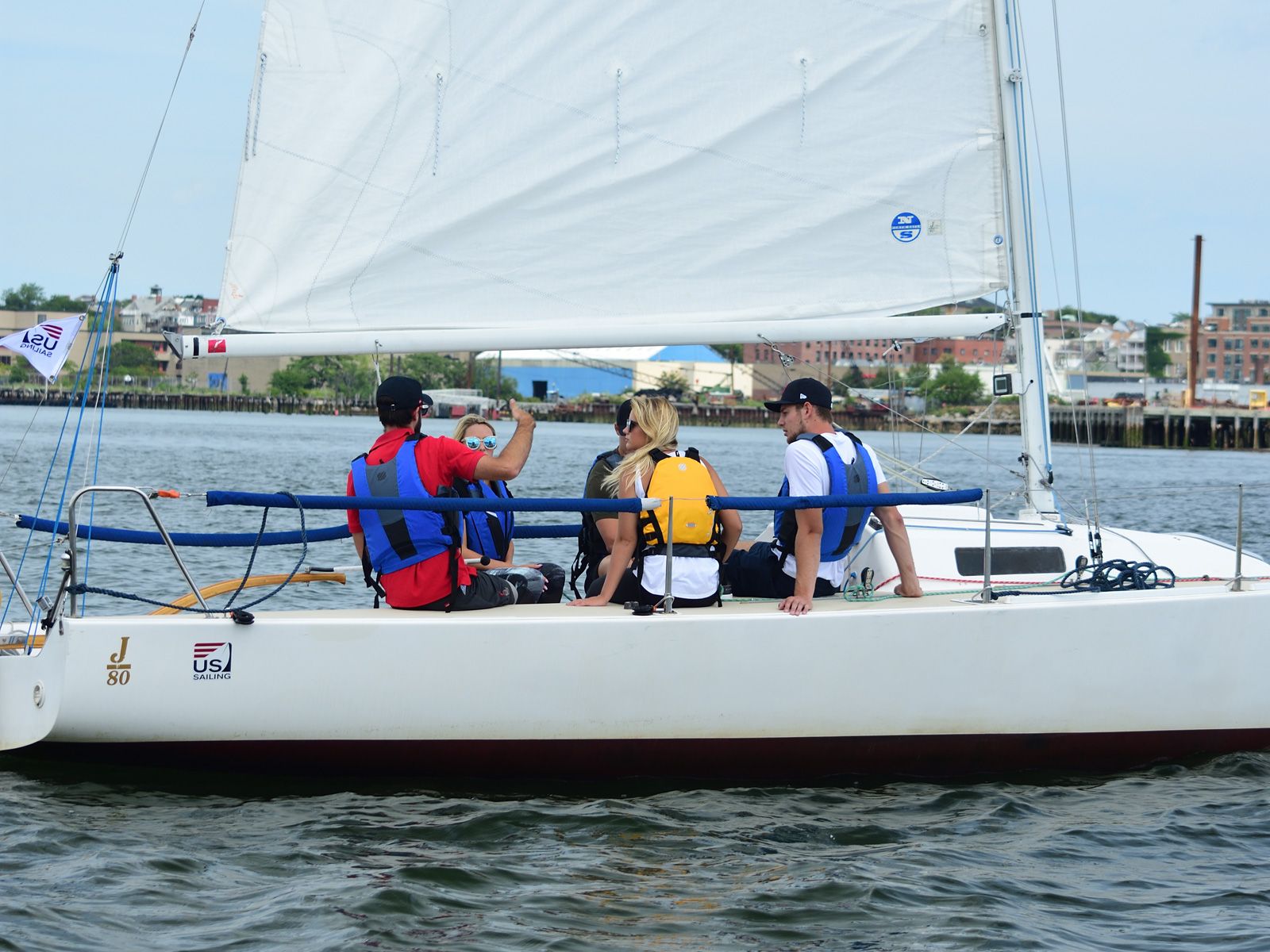 Cruising Courses & Certification
Everything you need to get started on cruising! Basic Cruising will teach you everything you need to know to start cruising Boston Harbor and the Boston Harbor Islands. All courses are taught on one of our five cruisers, including our First Mate course, in which our students learn the skills to be a competent and confident crew. Start with the basics and then work your way up to becoming Bareboat certified and ready to take on a week in a chartered cruising boat down south next winter.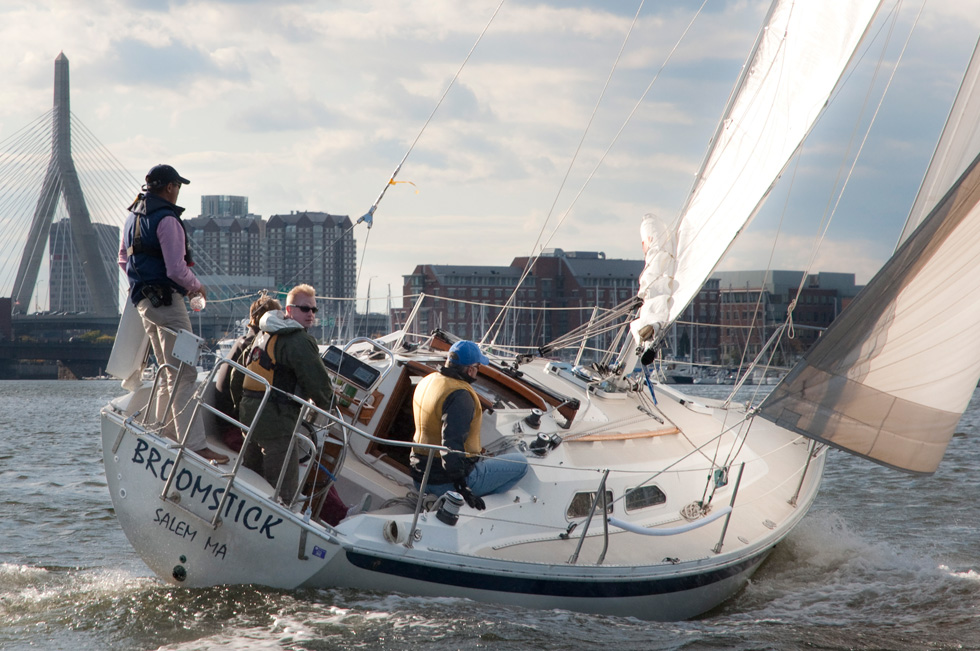 Courses & Membership Bundles
Purchase a course and membership package to get ready for the upcoming season. Packages are available for certain courses and membership combinations and can save you hundreds of dollars off the full price.
On alternating Saturday and Sunday mornings, join other members and students looking for extra practice, coached by one of our senior instructors. This is a great way to hone the skills necessary to progress from Red Flag to Yellow Flag rating, get out on the water and work towards earning your Red Flag rating (if your instructor has given you specific skills to work on), gain more confidence at the tiller, or to get back into it if you haven't been sailing in a while.
Signup for our newsletter to stay informed of upcoming Group Practices